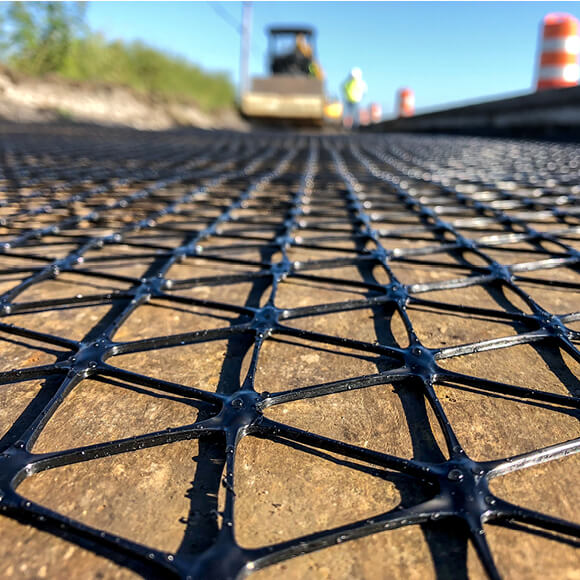 Tensar® TriAx® (TX) Geogrids
500M+ Squ. meters Installed Globally
2M+ ESALs of Performance Validation Testing
50% Savings in Aggregate Thickness(up to)
Triaxial geogrid designed for stabilisation of aggregates and soils
Advanced durable material for improvement of roads, rail and trafficked areas
Hexagonal structure with triangular apertures for high load absorption and distribution
Stiff structure, high rib profile and strong junctions for optimum aggregate interlock and confinement.
Need a Tensar design for your project?
Tensar's design team can produce a free of charge "Application Suggestion" to illustrate what Tensar can achieve and how much value can be added to your project.
Overview
Tensar® TriAx® geogrid was the first product to be manufactured specifically for the stabilisation of aggregates. Tensar's triaxial geogrids are designed to optimise interlock and confinement, both essential for the control of particle movement, resulting in a stronger, stiffer aggregate layer with increased load spreading capacity and deformation resistance.
Product Range
Tensar Triaxial geogrids are available in grades: TX150, TX160, TX170, and TX190L. TX5 and TX7 grades are also available as a component in full-depth pavement designs.