What is a reinforced soil wall?
by Andrew Lees, on February 04, 2021
From the Great Wall of China, to the Dubai-Fujairah Highway, the versatility, stability and strength of reinforced soil has been used by builders and engineers to build retaining walls for thousands of years.
In my last blog, I looked at the main types of retaining walls and how they work, as well as their benefits and limitations. This time I'm focusing on a type of retaining wall close to Tensar's heart: reinforced soil walls, also known as mechanically-stabilised earth walls.
Ground Coffee 'Ask Andrew' Episode 3: Andrew Lees looks at how reinforced soil walls (or mechanically-stabilised earth walls) work.
Reinforced soil: tried and tested
Humans have been building reinforced soil structures for thousands of years. One of the earliest known examples – part of which is still standing – is the 3,000 year-old ziggurat of the city of Dur-Kurigalzu in Mesopotamia (now Iraq), built from soil reinforced with reeds. And the Great Wall of China, built around 200 BC, is a double-sided reinforced soil retaining wall, with the mix of clays and gravels between the two walls reinforced with branches from the Tamarisk shrub.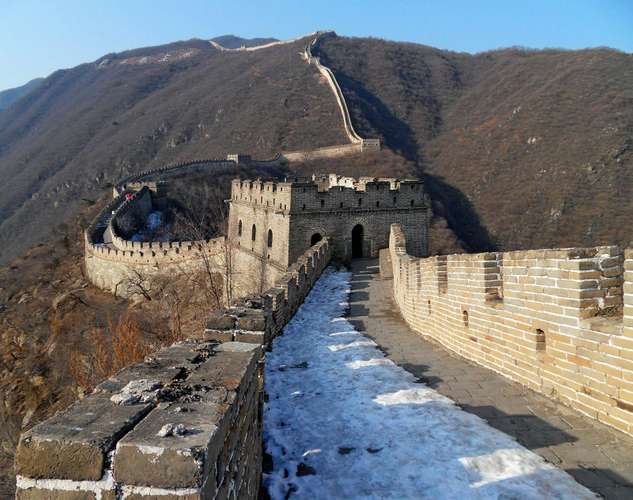 Great Wall of China at Mutianyu, northeast of Beijing
© Ron Gatepain (A Britannica Publishing Partner)

Modern reinforced soil walls can use geogrid instead of vegetation, but the concept is the same: the reinforcement increases the bearing capacity of the soil and increases its resistance to settlement. The geogrid layers are mechanically connected to a range of facings, including precast concrete blocks and panels, gabions and crib walls, depending on the aesthetic requirements of the project. You can watch my simple demonstration of how they work here.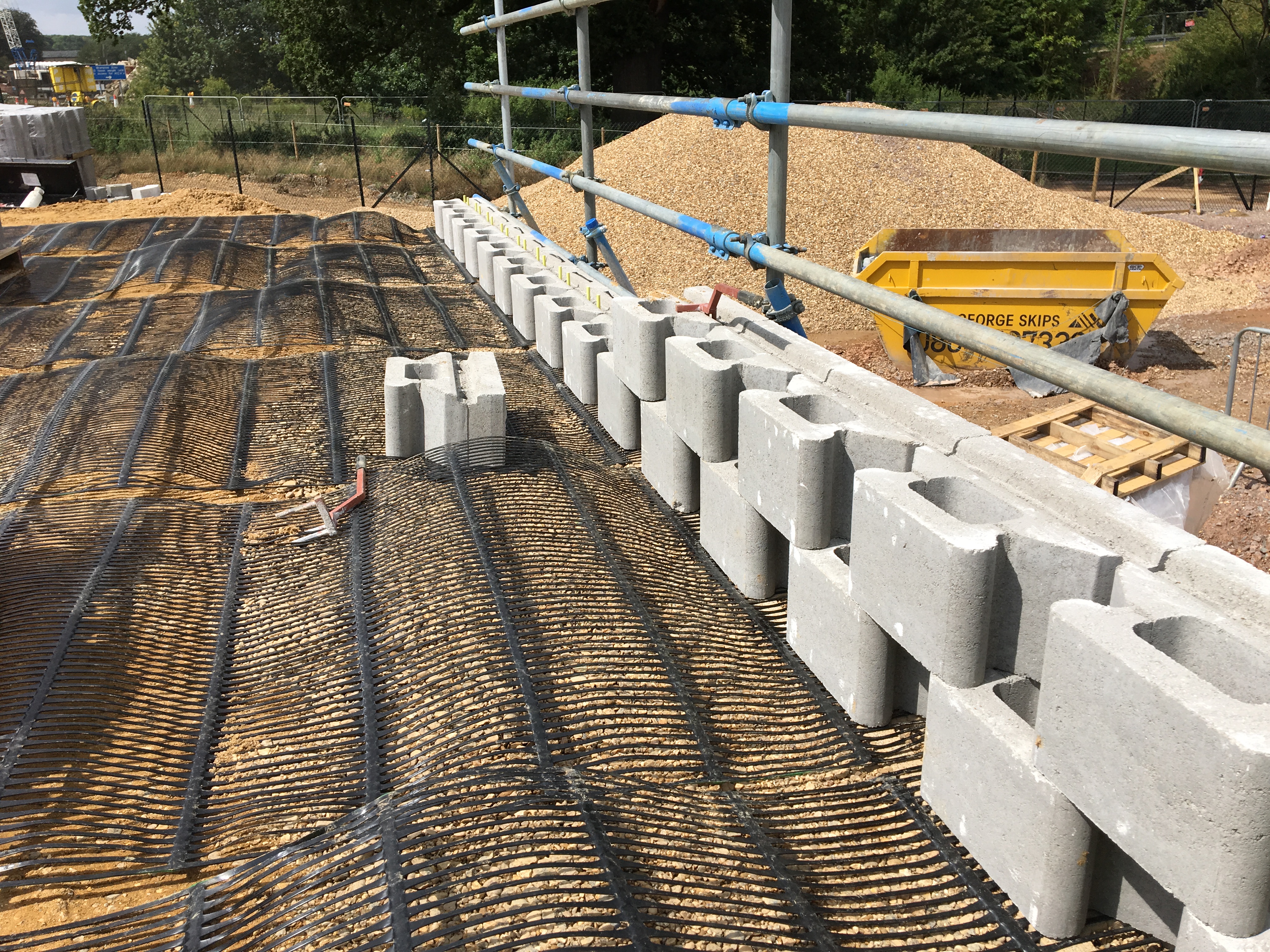 Tensar HDPE geogrids can work with a huge range of materials, saving time and money.

A big advantage of using geogrids, particularly the HDPE geogrid Tensar manufactures – is that they work with a huge range of materials, opening up the possibility of using marginal fill (including selected site-won fill) and waste products such as pulverised fuel ash (PFA). This is a great way to reduce the environmental impact of a retaining wall; plus it can save time and money.
Mechanically-Stabilised Earth walls
Regular readers will be familiar with the concept of mechanical stabilisation in granular layers for roads and platforms but the phenomenon also has a role to play in retaining walls.
The mechanical interlock that occurs under loading – in this case, by compacting the fill behind the wall – causes the granular particles to partially penetrate and project through the geogrid apertures, which confine and laterally constrain them, further increasing strength and stability of the structure.
A flexible approach
Unlike other retaining walls, reinforced soil walls are not only robust but are also flexible, designed to accommodate ground movements during construction, and for several years afterward.
For example, on the A14 improvement project in Cambridgeshire, completed in early 2020, Tensar reinforced soil retaining walls experienced up to 50mm of vertical movement during construction – with no affect on performance or appearance of the wall facing. They were also designed to accommodate up to 100mm of long-term settlement of the underlying heavily overconsolidated and highly variable Glacial Till, Oxford Clay and Kimmeridge Clay beneath.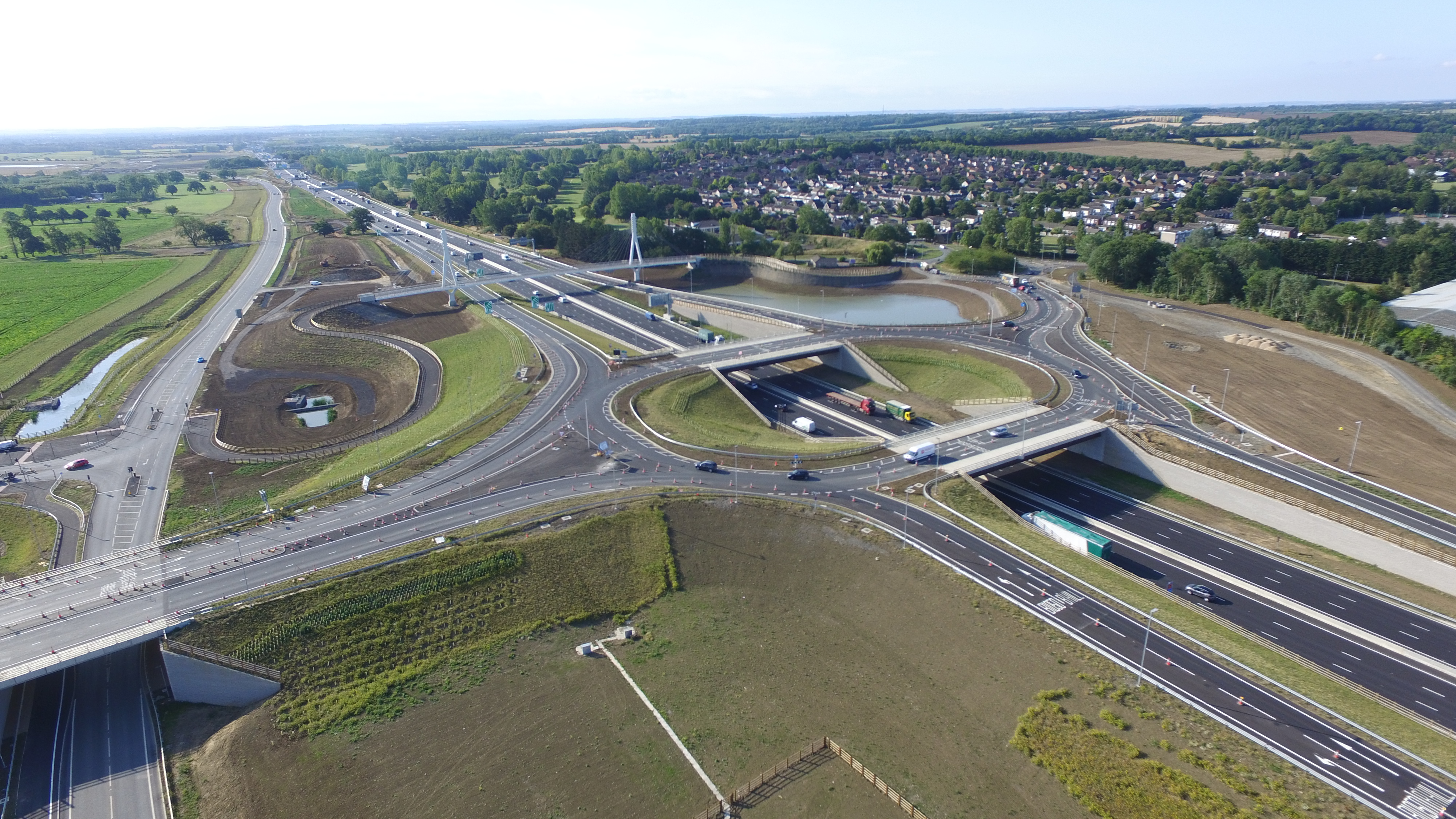 A14 Cambridge to Huntingdon Improvement Scheme
This flexibility also pays dividends in seismic regions. There are many examples of reinforced soil walls that have stayed upright and stable during earthquakes, while other retaining walls have failed.
The sky's the limit
If high quality, well-graded fill is used, there is no maximum height to which a retaining wall can be built – although there is a limit to how much the foundation soils can support, of course.
For example, as I discussed in a previous episode of Ground Coffee Tensar's TensarTech TW1 system was used to build single tiered walls up to 22m high, two 40m high walls (each of two, 20m high tiers) and a 60m high, three-tiered wall – the highest wall Tensar has ever designed.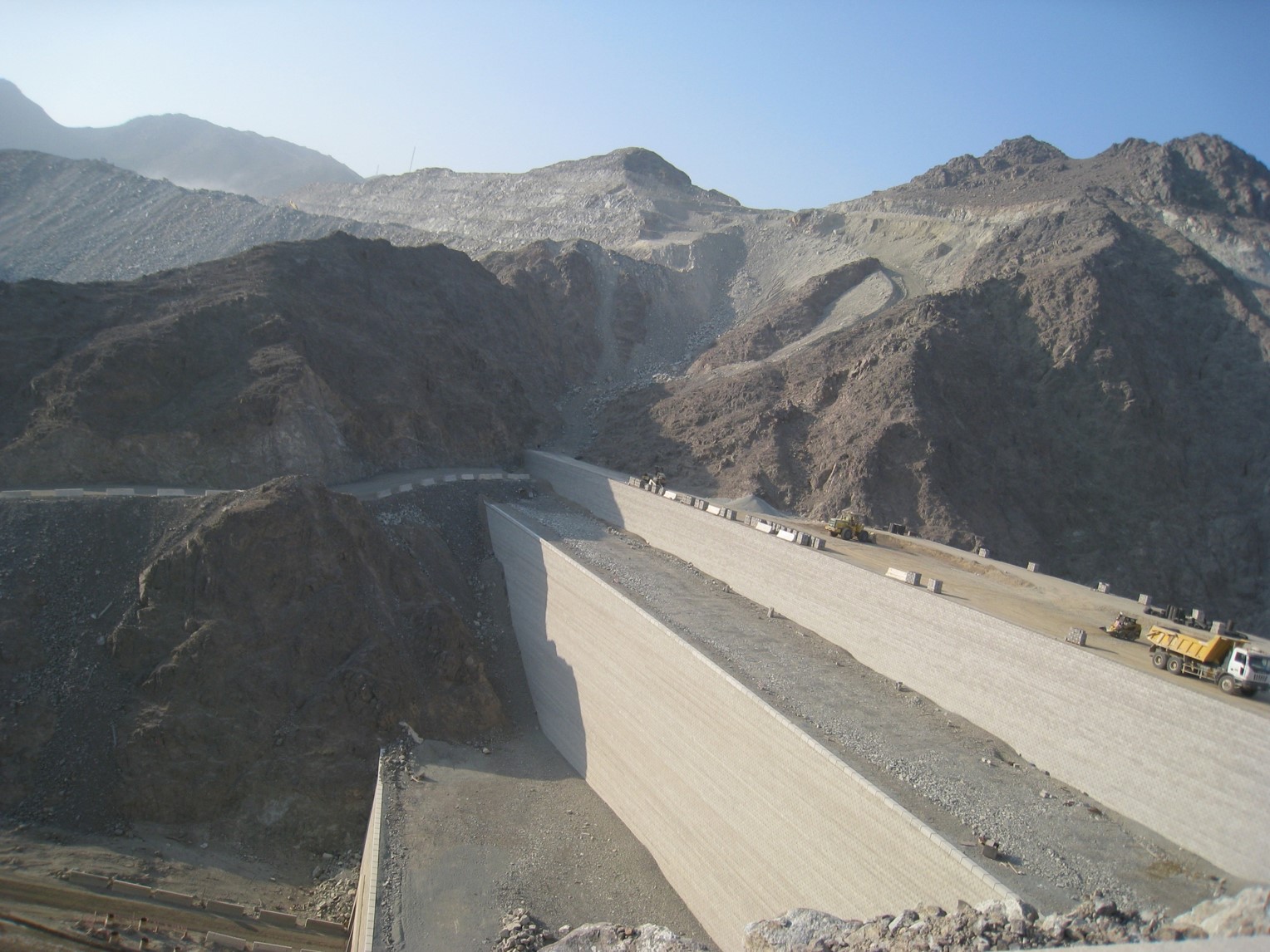 TensarTech TW1 reinforced soil wall system at the Sheikh Khalifa Highway project.
Strong, durable, versatile
Reinforced soil produces strong and durable retaining walls with low environmental impact, that are quick and easy to build – cutting construction costs by up to 75% and halving build times, compared with other retaining wall solutions. They also require minimal maintenance, with design lives of up to 120 years.
No wonder then, that reinforced soil has become a standard way of building walls and bridge abutments on roads and railways (as well as to form earth structures on residential, commercial and industrial projects), instead of more traditional options that frequently involve piling and reinforced concrete.
Tensar's wall and slope systems
TensarTech reinforced soil wall and slope systems include precast concrete, dry-laid modular block systems (with the option of adding architectural, masonry or brick finishes); precast concrete panels; gabion and crib walls; and robust units suitable for aggressive marine environments. Our reinforced soil slope solutions can create
vegetated slopes with angles of up to 70˚.
Want to learn more about Retaining Walls?
Learn more on our Introduction to Retaining walls page here.