Geogrid solutions for temporary working platforms
by Kasia Zamara, on October 22, 2020
Along with mechanically stabilised layers, geosynthetic cellular foundation mattresses are a cost-effective and greener alternative to traditional foundations and ground treatment, when building temporary working platforms on very weak soils.
As Andrew Lees discussed in a previous blog, geosynthetic cellular foundation mattresses can be used beneath permanent pavement structures or road embankments, to increase the bearing capacity of weak ground and control total and differential settlement.
But they are also a proven alternative for temporary works, mitigating differential settlement and increasing bearing capacity of working platforms, particularly where construction involves heavy lifting, for example onshore wind farms, bridge deck installation and industrial complexes.
While cellular foundation mattresses for permanent embankments may be more than 1m thick, those for working platforms are typically thinner, at between 0.5m and 1m thick. Both types of mattress are built in the exactly the same way: 'cells' of geogrid are filled with granular material to create a stiff foundation platform placed directly on the ground, with no need to excavate and replace poor material.
Delivering safe working areas for heavy lifting at Kochi Refinery
Cellular foundation mattresses are also sometimes used in conjunction with mechanical stabilisation using layers of geogrids, to provide additional bearing capacity when very heavy loads are being lifted or where the ground is particularly weak.
This was the case at a new refinery block being built at Bharat Petroleum Corporation's Kochi Refinery in Kerala, India.
The site was underlain by weak silts, incapable of supporting the heavy cranes being used to build the facility. Additionally, because existing ground level was also the finished working level of the plant, a conventional working platform could not be built. Instead, the plan was to excavate the weak soils and replace them with engineered fill, creating safe working areas at ground level.
This meant digging down to about 1.65m in assembly area and 2.75m in the main lifting area, which would have been expensive and time-consuming (the platforms had to be ready within 60 days), so Petrofac International sought an alternative solution.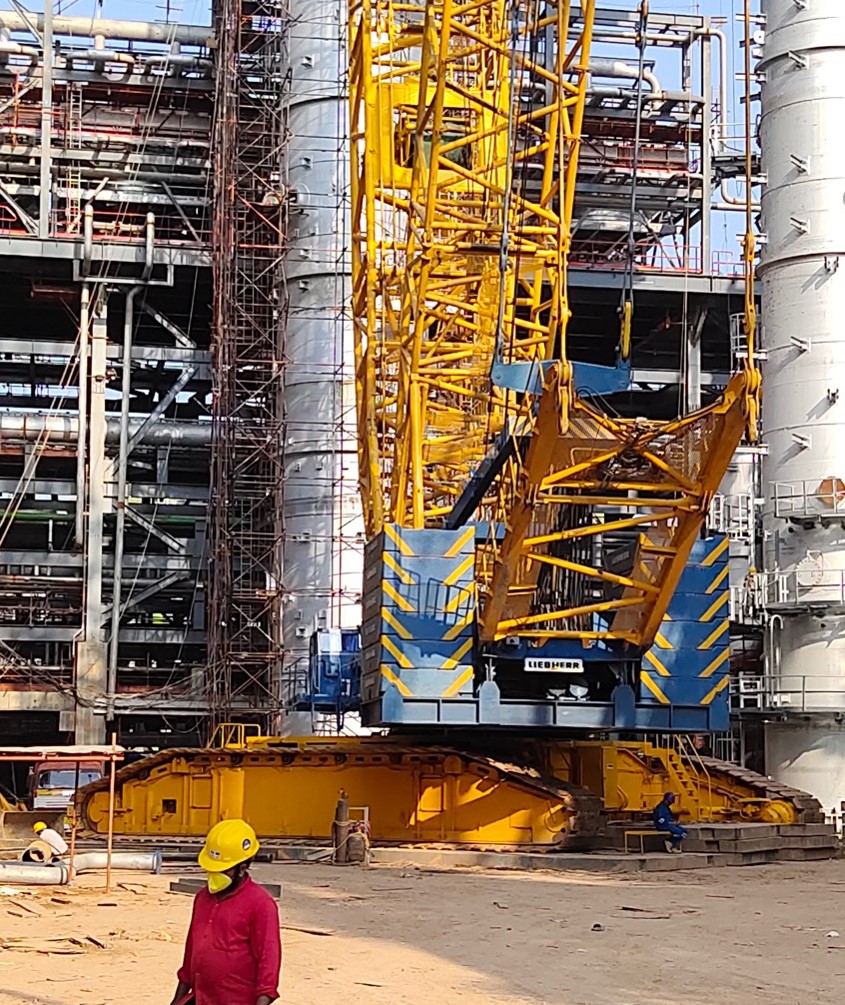 Tensar Geosynthetics India produced two platform designs, one for the lifting area, for a maximum load of 23t/m2 and maximum allowable settlement of 75mm, and one for the assembly area, for a maximum load of 15t/m2 and a maximum allowable settlement of 25mm.
Both 'platforms' comprised a 1m thick granular layer, mechanically stabilised with Tensar geogrid, to provide the required safe bearing capacity. Additionally, the lifting area platform was built on a 0.65m thick TensarTech Stratum basal mattress, filled with suitable granular fill below the MSL, to support the heavier loads.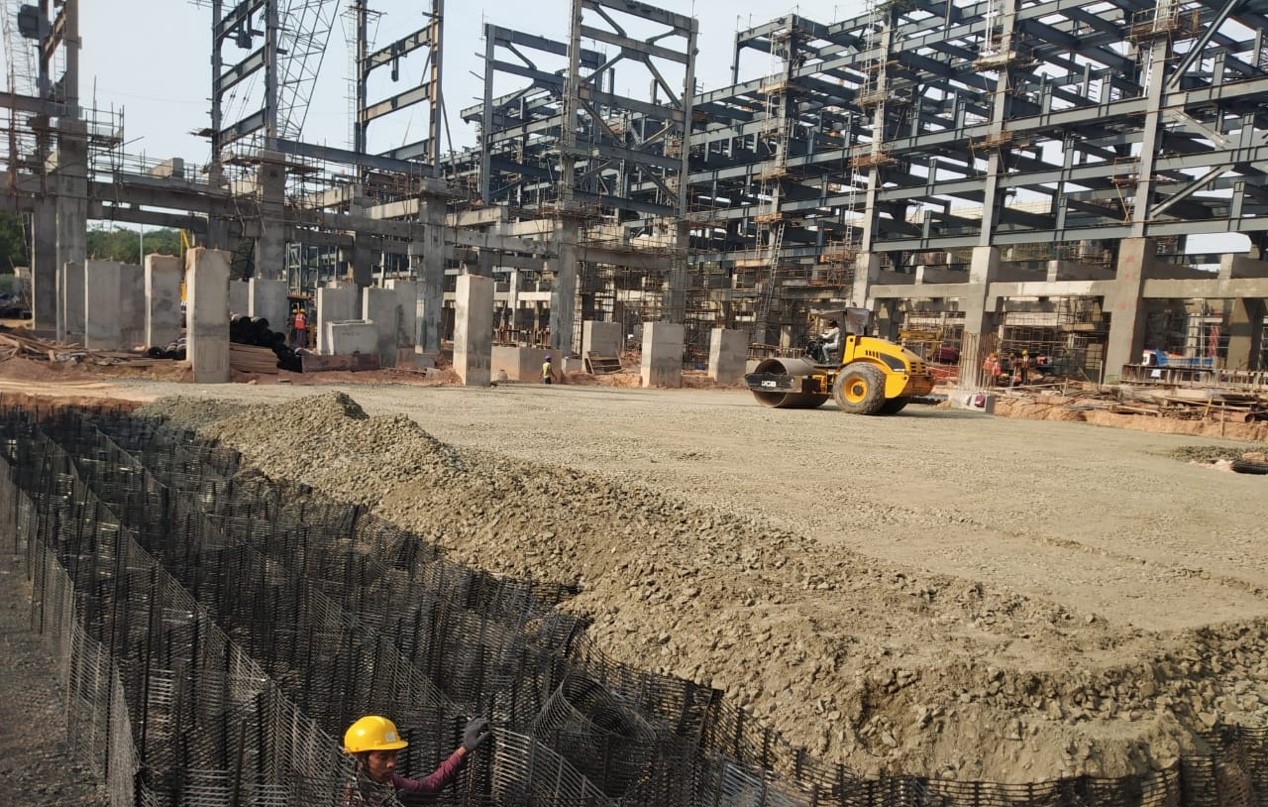 By reducing the excavation depth by 40%, costs were 30% lower than dig and replace and the platforms could be built much faster, taking just 45 days from design to completion.
The full case study can be downloaded here.